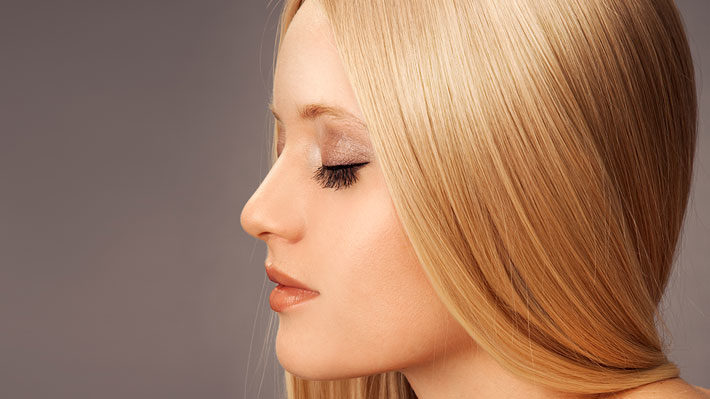 My Lashes Are Straight; Can Extensions Still Work for Me?
If you've seen your friends getting new eyelash extensions and felt like your straight lashes prevent you from enjoying that beauty enhancement, you're not alone. There's a fairly widespread belief out there that people with straighter lashes can't really make these lash extensions work for them. Many of those women remain convinced that the only options available to them are lash curlers, perms, and a whole lot of mascara. But is that true? Do straight lashes preclude you from ever being able to experience the lush and perfectly-curled aesthetics that extensions can provide?
Not a chance!
Lash extensions can be an ideal solution for your straight, boring lashes, and can give you that perfect curl you've always dreamed of having – without regular perm treatments or time spent with a curler in hand. You can enjoy the same type of wake-up-perfect lashes that you see on your friends and loved ones, and spare yourself that morning eyelash-preparation ritual that is a part of so many women's lives.
Here's the thing to remember: with the right lash extensions, the curl is provided for you. Each extension is glued – one by one – to your natural eyelashes. And since the extensions are pre-curled, they provide you with the shape your lashes need for that full, vibrant look you've always dreamed of having. That means that your short, straight lashes can be transformed into long, lush, perfectly-curled lashes in just one session at the lash salon!
Of course, there are a few things to be aware of if you want to ensure that you get the results you need. After all, we've all heard those horror stories about women whose extensions have come out looking like matted hair on a sick animal, right? Well, that's a rare event and one that you can avoid by adhering to a few simple rules:
Rely on an eyelash salon that hires only licensed and experienced technicians to perform their applications. That's the best way to ensure that your application is being performed by a real pro.
Make sure that you discuss your objectives with your technician before the application begins. That can help you avoid misunderstandings that could leave you feeling unsatisfied.
Listen to the care instructions that you're provided when the application is complete. As great as these eyelash extensions can be for enhancing your appearance, the whole exercise is a waste of time if you're not going to care for them properly when you leave the salon.
At Ebenezer Eyelash, our technicians are all fully licensed in the state of New York, and fully trained to provide you with the lash extensions that you need to maximize your beauty potential. We'll work with your straight lashes to provide you with the natural-looking curl and fullness that you seek, using only the safest products and application techniques available in the industry today. If you want to finally experience the best eyelash extensions in New York City, call us to schedule your appointment today!