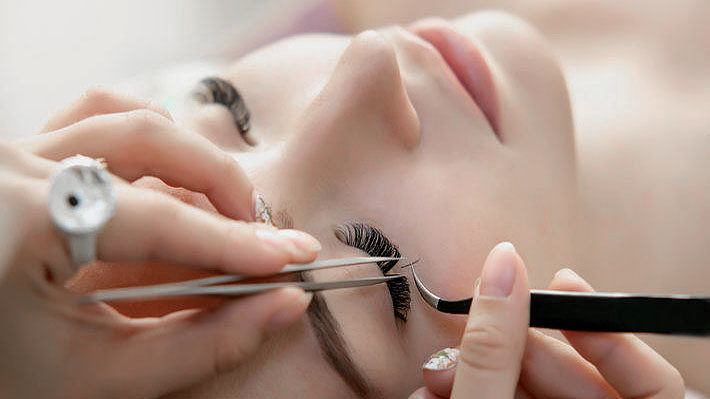 Seven Questions to Determine Whether Eyelash Extensions Are Right for You
As the world seems to be growing ever fonder of eyelash extensions, chances are that you've been tempted to try them as part of your own beauty enhancement ritual. If you're anything like most women, though, you've probably wondered whether they're right for you. The good news is that there is a relatively simple way to decide if extensions will work within your beauty regimen. In fact, all you need to do is answer these seven simple questions.
1. Are your lashes short and sparse?
Face it; some of us just aren't born with perfect lashes – and that's okay. Fortunately, there are great options like lash extensions that make it easy for anyone to have those perfect lashes we all crave.
2. Are you tired of spending time preparing your lashes every morning?
If you want to just get up and go in the morning, then maybe it's time to consider the extension options. They're ready to go when you are.
3. Do you want to give your lashes a break from the mascara routine?
If you want to put that mascara away and still enjoy those dark, perfect lashes of your dreams, then lash extensions are right for you.
4. Have you been looking for a reason to reduce the amount of makeup that you wear?
Did you know that many women discover that lash extensions minimize the amount of makeup they need to wear? If you want to cut down on your makeup use, try extensions.
5. Have you struggled to find a mascara brand that gives you that glamourous look you want?
Sometimes, we just can't find the right makeup for our needs. With extensions, that won't even matter any longer.
6. Have you been looking for a reason to pamper yourself?
If you just want to pamper yourself and enjoy something different for a change, lash extensions can be a great deal of fun. Everyone will be thrilled at the change, and you'll feel like your inner movie star has finally been unleashed.
7. Do you want a better eyelash option that doesn't require extensive daily effort?
There also comes a time when many of us just get tired of the daily lash routine. If you're tired of dealing with mascara, eyeliner, and other makeup, and just want a long-term solution that's simple and easy to manage, then eyelash extensions are right for you.
It's simple. If you answered yes to more than one of those questions, then chances are that eyelash extensions could be right up your alley. In the end, though, only you can determine whether extensions are the right solution for your beauty needs. If they are, however, the licensed professionals at Ebenezer Eyelash are here to provide you with the best eyelash extensions in New York City – in a safe and relaxing environment at one of our three lash locations. To learn more about our great services, and to schedule your appointment for lash extensions, contact us today.