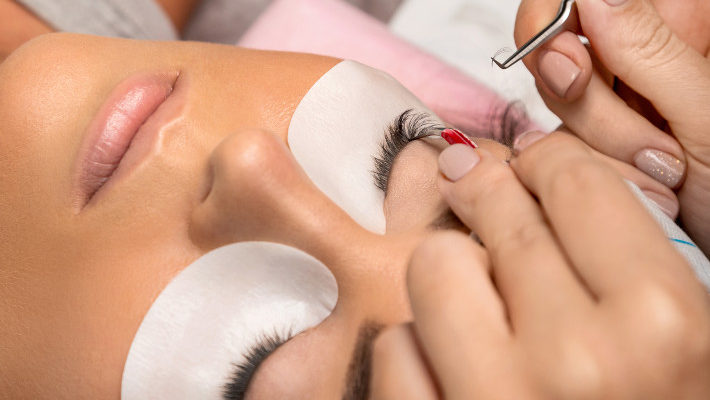 Why Properly Trained Lash Technicians Provide the Best Lash Extension Applications
As lash extensions have grown in popularity, the amount of misinformation and confusion about these beauty enhancements has grown as well. Opinions on extensions are so diverse that it can sometimes seem like people are talking about entirely different products. There are those who claim that extensions are dangerous, posing a risk to health. There are those who claim that they're perfectly safe, with almost no risk. The reality is that the truth lies somewhere between those extreme claims, since it ultimately comes down to who you have applying your lashes. Yes, a properly trained lash technician makes all the difference in the world.
In the Beginning
When lash extensions were first being introduced in different localities, there were areas that offered little oversight of technicians. That sometimes led to untrained technicians improperly applying the extensions, and some customers suffered from that lack of regulatory and industry attention. Some lost their natural lashes. Others experienced problems when adhesive came into contact with their skin. Many jurisdictions reacted by requiring training and licensing for all technicians.
That move to provide oversight has made a tremendous difference. The best lash technicians are now all formally trained, and receive licensing and certification that attests to their competence. That's important, since it provides customers with the peace of mind they need to feel comfortable with the person who's responsible for painstakingly attaching those extensions to their natural eyelashes.
Protecting Yourself
As a lash extension customer, you owe it to yourself to ensure that your lash technician has the training and experience needed to safely apply your set of lush, gorgeous extensions. There are several things that you can do to help protect yourself:
Make sure that your lash technician has the appropriate level of training and licensing. This is the best way to ensure that your lashes will be handled by a real professional and not just someone who learned how to apply extensions by watching videos on the internet.

Go to a reputable lash salon with a history of providing quality service to its clients.

Make sure that you've asked the right questions so that you fully understand the materials that are being used in your application.

Be sure that you're satisfied with the level of attention given to hygiene and safety at the salon.

Don't be lulled into thinking that unlicensed technicians are a bargain. Even if they're willing to do the job for less, the risk just isn't worth those minor savings.
At Ebenezer Eyelash, you never need to worry about your safety or the quality of your extension application. Our lash technicians have the training they need to meet all official requirements, and they've all been licensed by the state of New York. That enables us to ensure that your lashes are always being applied by a professional who is uniquely qualified to ensure that you get the best eyelash extensions in New York City. Give us a call today if you're ready to learn how truly qualified lash technicians can make all the difference in the world for your eyelash extensions.