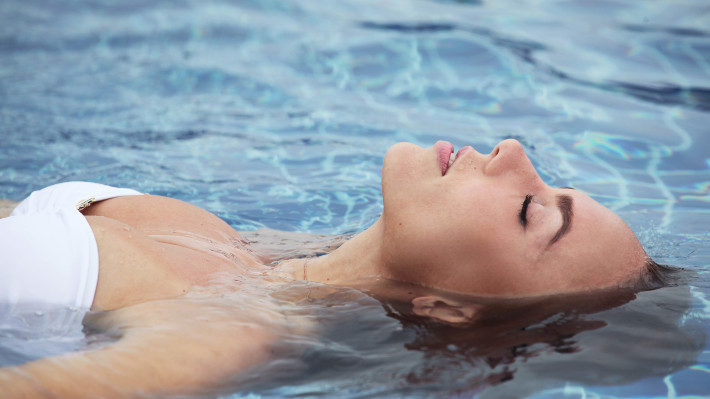 Summer Tips for Your Lash Extensions
By now, most of us have heard about all the great benefits that professionally-applied eyelash extensions can provide. When they're applied properly, these lash enhancements can offer any woman that perfect mix of day-to-day beauty and glamour that mascara so seldom provides on its own. For newcomers to the world of extensions, however, there is often a great deal of uncertainty when it comes to understanding how to care for their new lash extensions – and there are often concerns about how well they'll hold up in certain weather conditions. With summer nearly upon us, it's time for a few summer tips that can help to provide any new extension wearer with the peace of mind she deserves.
After the First Day, Water is Your Friend!
Some women are understandably reluctant to get their extensions wet. As a result, they often avoid hot tubs, showers, and swimming pools – for fear that those gorgeous extensions will simply fall off when they make contact with the water. Much of that concern is related to those initial aftercare instructions that you get from your lash technician after the application is done.
While it is true that your new extensions should be kept dry for the first twenty-four hours, it's actually important to get them wet on daily basis once that adhesive has had a chance to set. After all, how can you keep them clean and avoid infection and irritation if you never get them wet? We encourage you to gently wash and rinse them daily to remove debris, sweat, and bacteria that could create problems if left unaddressed.
But Can You Swim with Extensions?
The issue of swimming with extensions always seems to come up during the summer months, and with good reason. Who doesn't want to get out in the lake or local pool and enjoy the water? There are some simple rules that can help to guide you on your swimming adventures:
Yes, get out there and swim. It's not only a rite of summer enjoyment, but great exercise too!
If you're swimming in a chlorinated pool, try to wear goggles if possible. If not, be sure to rinse your eyes and lashes when you're done – and don't rub your eyes, since that can damage the extensions.
Fresh water lakes and salt water environments are perfectly safe for your extensions. That no-rub rule still applies, though!
Be careful with sunscreen, since it can weaken the adhesive and potentially damage extensions.
It's important to have fun during the summer months, and enjoy all those great outdoor activities. At Ebenezer Eyelash, we want all our clients to spend their summer months making memories that will last a lifetime. With the right care and a little common sense, you should be able to have that fun without any negative impact on your gorgeous extensions! To get the best eyelash extensions in New York City and learn how to properly care for them while enjoying your summertime adventures, contact us today.