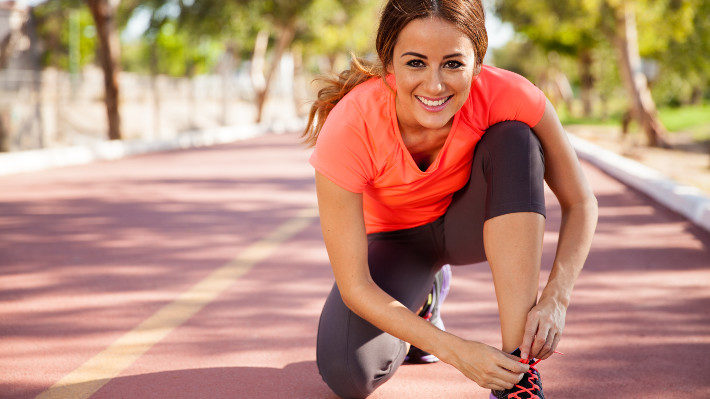 Lash Extensions and the Active Lifestyle
With eyelash extensions all the rage these days, more and more women are on the hunt to learn more about these amazing beauty enhancements. For most women, extensions are the best option for maintaining perfect lashes without the hassle associated with mascara and eyelash curlers. But what about women with active lifestyles who might be worried about whether lash extensions can keep up with them as they go about their busy day? As it turns out, lash extensions are tough enough to withstand almost any activity!
Joggers, Hikers, and Marathon Runners
Millions of us jog, hike, or engage in grueling activities like marathons. Obviously, that's sweat-inducing business, so it's only natural to wonder whether the dampness will negatively impact your extensions. After all, the last thing you want to do is pay good money for extensions and ruin them, right? And you've probably heard that lash extensions aren't supposed to get wet, so your concerns are certainly legitimate.
The reality is, though, that you can get your lashes wet. In fact, you should get them wet daily, and gently cleanse them with a mild cleaner to remove dirt, oil, and debris. Otherwise, you'll risk irritation or infection. With that in mind, you'll be thrilled to learn that your extensions can easily withstand your running and jogging. Just be sure to clean the sweat and oil away when you're done!
Are You a Swimmer?
A lot of people swim regularly. It's great exercise, and an easy way to relax and unwind from a stressful day. If you're planning on getting extensions, though, there are a few things you need to know:
Swimming in fresh or salt water will not harm your extensions. Just rinse the salt or any debris when you're done, and your lashes should be perfectly fine.
Swimming in chlorine can be another matter entirely, since chlorine can irritate the eyes and prompt you to rub them. If you're swimming in a pool, try goggles.
Still not sure? Well, you can always wear goggles in any watery environment and remove all doubt.
At the Gym, At Work, and Everywhere
Are you an avid gym-goer? Your extensions can keep up with you during those tough workouts too! Spend a lot of your workday on the go? Lash extensions will be your reliable companion throughout even the busiest day. The bottom line is simple: professionally-applied lash extensions are not just glam for those special occasions, but beauty enhancements that are tough enough to keep pace with even the most active lifestyle.
At Ebenezer Eyelash, we understand how important it is for your lashes to keep pace with your daily activities. That's why our team is made up of only the most talented, trained, and state-licensed lash technicians, committed to ensuring that your lash application is perfect every time. If you're ready to discover how the best eyelash extensions in New York City can keep you looking and feeling great as you enjoy your active lifestyle, give us a call to schedule your appointment today.