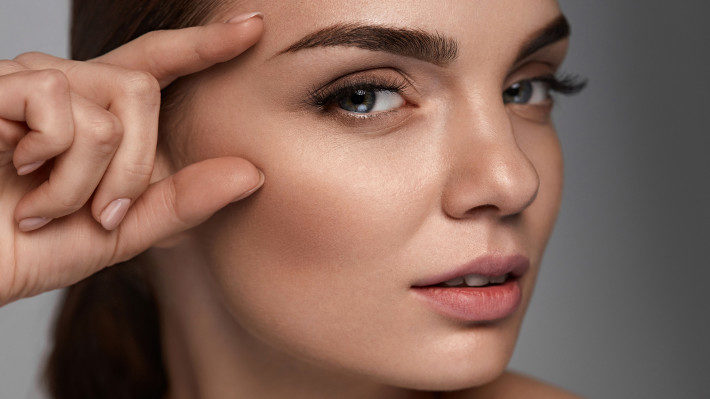 Need a Confidence Boost? Lash Extensions Can Help!
There are few things in life more important than confidence. Without it, it's difficult to find success in your career, your familial relationships, or your love life. Unfortunately, most of us go through periods in our lives when our confidence is at a low point – and some of us have struggled with confidence issues for many years. Often, confidence in personal appearance is central to our overall confidence. Fortunately, there are things that you can do to enhance your appearance and give yourself that confidence boost that you need. One of the easiest options is to choose lash extensions!
The "Eyes" Have It
Confidence can begin with your eyes. When you meet a man with a steely gaze, you will almost certainly interpret that as a sign of his deep-seated confidence – and you'll be right to do so. For a woman, though, the eyes can be even more revealing. They truly are the window to the soul! They're powerful, expressive, and demanding of attention. That's why so many women spend so much money and time on eye makeup, false eyelashes, and other tools and tricks to frame those wonderful orbs.
Well, eyelash extensions are the ultimate tool for enhancing your beautiful eyes. They won't change your eyes, of course, but they will accentuate them and draw attention to them in ways that ordinary makeup simply cannot match. Whether your lashes are short, straight, lightly-colored, or drab and boring, lash extensions can revitalize them and give you the confidence that comes from knowing that your eyes always look their spectacular best.
Ready at a Moment's Notice
Makeup may make you feel more confident from time to time, but it can sometimes have the opposite effect as well. There are times when it's a struggle to get your makeup "on-point" and that can leave you feeling self-conscious and unsure of yourself. Sometimes, just the time invested in putting on your makeup can leave you feeling drained and at loose ends. With eyelash extensions, your lashes are always ready when you are. That means more time, more energy, and greater confidence that you can face the world without lengthy preparation
Always Look Your Best
Ultimately, though, your renewed sense of confidence will come from your lash extensions' primary benefit: the ability to always look your absolute best. Most of the women who get eyelash extensions understand that they're an easy way to get that "instant glam" that celebrities pay thousands and thousands of dollars to enjoy. And what could be more confidence-inspiring than looking more glamorous than you've ever looked before?
At Ebenezer Eyelash, we want the entire world to see you as the beautiful and confident person you know yourself to be. Our highly-trained and licensed lash technicians are always here to ensure that you get the perfect lash application you need to enjoy the confidence that you deserve. Give us a call today to schedule your next appointment, and discover the confidence that comes from having the best lash extensions in New York City.