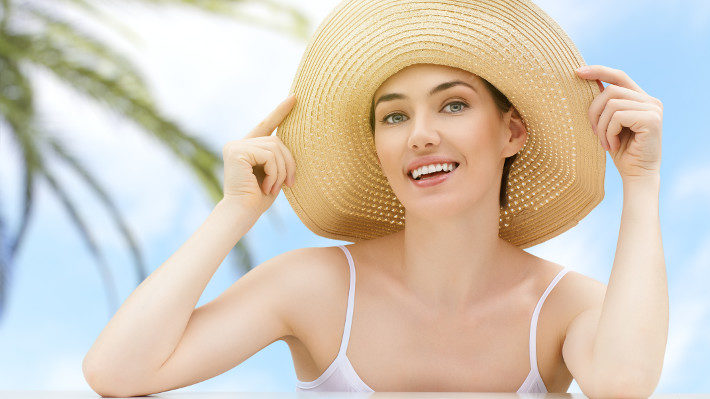 Lash Extensions and Your Summer Vacation
If you've been thinking about getting lash extensions but are afraid that the rigors of summer might make them a poor seasonal choice, then we have great news for you. Extensions can not only stand up to the demands of all your summer fun, but they can even enhance your warm weather enjoyment! So, if you've been worried that eyelash extensions might not be the perfect fit for your summer vacation, worry no more. Here are just a few of the reasons why those extensions can make your summer better than you ever imagined possible.
Lash Extensions Give You More Time for You
There never seems to be enough summer to go around, and you don't want to waste a minute of it on getting ready to go out in public. Well, lash extensions can be the ideal way to set aside that time-consuming mascara and eyeliner ritual by having eyelashes that are ready to go at a moment's notice. Just imagine how much extra time you'll have for all those summer adventures when you're no longer forced to touch-up your makeup several times a day.
Mascara and Water Don't Play Well Together
Mascara has another drawback during the summer: it tends to streak and run when you get it wet. A good set of eyelash extensions don't have that problem, of course. They can stand up to exciting activities like swimming, outdoor sports, and hiking. Of course, you should wear goggles if you're swimming in a pool with chlorine, and make a habit of rinsing your lashes after heavy activity. But you won't have to worry about them not being able to keep up with your water-based and other sporting activities.
There's Nothing to Pack
How many times have you wished you could pack fewer necessities when you go on vacation? Eyelash extensions can help you accomplish that goal by eliminating the need for a number of makeup essentials. And it's not just mascara and eyeliner that you'll leave behind. Like many women, you'll soon discover that your lash extensions are so dazzling that you'll want to wear as little makeup as possible. Yes, the natural look is better than it's ever been!
Summer is the Time for Natural Beauty
That natural look is an essential part of the summer experience. The fact is that most of us don't want to spend time or effort getting ready for outdoor activities. We just want to be able to get up and go have an adventure. Well, with your new eyelash extensions, that's exactly what you'll be able to do. You can head out to meet the world with the absolute confidence that comes from knowing that you look your very best.
At Ebenezer Eyelash, we have the experienced, licensed lash technicians you need to ensure that you get the perfect lash extension application you deserve. Give us a call today so that we can schedule your lash appointment and help you get prepared for the best summer vacation adventure ever.