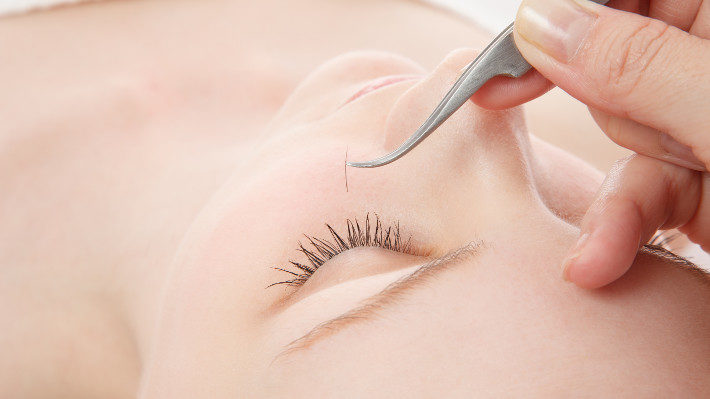 Lash Extension Touch-Ups: What You Need to Know
Have you finally taken the plunge and jumped headfirst into the world of eyelash extensions? If so, chances are that you've found yourself with a host of brand new questions that you never imagined you'd ask. One of the most common questions that new lash wearers often ask has to do with the frequency of their eyelash applications. That's an important question to have answered, especially if you plan on making extensions an ongoing part of your beauty lifestyle. Thanks to lash touch-ups, you can make that set of extensions last far longer than you might think possible.
Don't Extensions Fall Out Eventually?
When eyelash extensions are applied, they are glued one-by-one to your individual lashes. Naturally, that ties each extension's fate to that of whichever lash its joined with. And, as we all know, no lash lasts forever. Eventually, they each fall out – and as they do, the extensions fall out with them. This is a natural process, as all hair sheds over time and gets replaced by new follicles. But what does this mean for that gorgeous set of lash extensions you received? Do they all just fall out one day?
Of course, the answer is a resounding no. you've probably noticed that your lashes tend to fall out at different times. Maybe you'll wake up and see three or four on your pillow, or perhaps one or two come out in the shower. Each lash has its own natural lash cycle, and that's a good thing. If they all shed at once, we'd all have times when we were completely without them. That's the good news.
Here's the better news: that lash cycle can help you to get more out of each set of extensions, and extend the time between full applications! All you need to do is make maximum use of extension refills, and you can ensure that you have full, lush extensions year-round. That can provide a multitude of benefits in terms of cost and time-savings.
A full set of lash extensions can take more than an hour to apply. The average touch-up to replace lost extensions can be done in much less time.
Lashes typically fall out every six or eight weeks. If you get monthly touch-ups, you can maintain your extensions and always look your best.
With the best lash technicians caring for your lashes, you can have healthy, natural looking lashes every day of the year – and that's a very comforting thought indeed!
At Ebenezer Eyelash, we think that the answer is obvious. You should never have to worry about the appearance of your lashes. The best way to avoid that problem is to schedule maintenance refills on a regular basis. Our experienced and state-licensed technicians are here to ensure that you get the full applications and lash refills you need to maintain your extensions on a long-term basis. If you're interested in getting more out of your next lash extension application, call us today and discover how the best lash extensions in New York City can change your life.