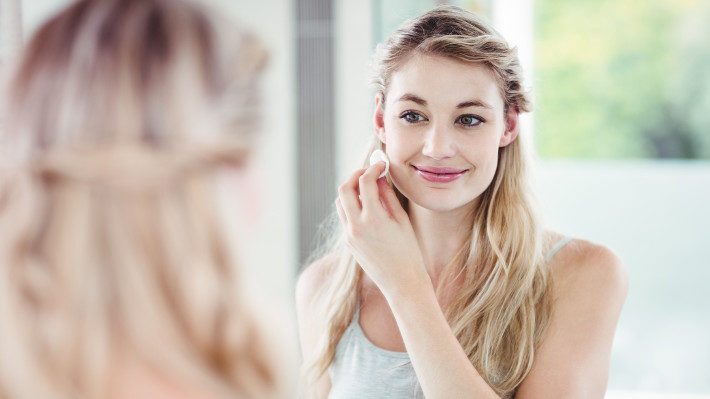 Eyelash Extensions and Your New Beauty Routine
If you're like many women, you rarely leave your house without at least some makeup, even if it's just a little mascara around the eyes. For some of us, that habit has just become so routine that we don't even think twice about it. Naturally, we all have our own ways of "getting ready" – varying from the quick touch-up of the essentials to the more in-depth full beauty enhancement routine. Of course, that routine takes time and money, so it's only natural to wish that there was a better option. Fortunately, there is a way to cut down on that beauty routine: eyelash extensions!
Goodbye, Mascara!
The most obvious beauty routine benefit that you can enjoy with your new lash extensions involves mascara. Once your extensions are in place, you can put your mascara in a drawer and forget about it for a while. Extensions will provide you with dark, lush lashes, and give you that glamorous look that you've always dreamed of having. What does that mean for you? Well, in addition to the obvious aesthetic benefits, there are many other advantages:
No more mascara touch-ups when you're out and about
No more mascara streaks when you're at the beach or the pool – or crying at a wedding or other social event
No more time spent applying or removing mascara throughout the day
Minimal Makeup
Of course, if the reduced need for mascara was the only makeup benefit, that would be enough for most women. Extensions do more than that, though. For many women, eyelash extensions offer a gateway to a life of minimal makeup. Yes, that's right: your lash extensions can so perfectly frame your eyes that you may just find that you need less makeup than you ever dreamed possible.  That means even less time spent on your beauty ritual, less impact on your gorgeous skin, and a new and more naturally beautiful you!
Your Natural Beauty Shines Through
That natural beauty benefit is something that cannot be overstated. Today, more and more people are focused on natural skin care, and actively working to minimize the chemicals and other products that they apply to their skin. Your new lash extensions may provide you with that greater level of confidence you need to break from your old beauty enhancement ritual and let your natural beauty shine through. Once you see how great you look with lash extensions, you'll remember just how beautiful you are and be eager to share that beauty with the world!
At Ebenezer Eyelash, we take pride in helping our customers rediscover their inner and outer beauty, with perfectly-applied lash extensions that can enhance any look. Our technicians are NY-licensed, and have the training and experience you need to ensure that your application provides you with the lashes of your dreams. Shakeup your beauty routine and discover how extensions can change your life. Give us a call today to schedule your next appointment, and we'll help you to enjoy the perfect lashes you've always wanted.