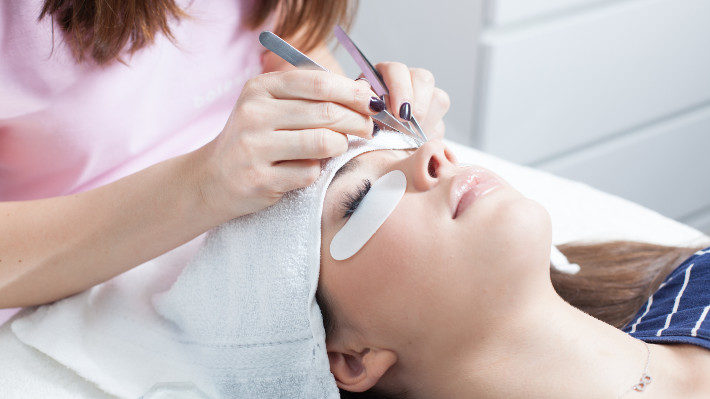 Tips for Finding the Right Lash Salon
With the eyelash extension craze in full swing, chances are that you've either tried them out for yourself or have been considering them for your own beauty enhancement needs. If you're one of the many women who have been thinking about lash extensions but aren't quite sure how to begin, this post is for you! After all, if you want truly great lash extensions, you need to have them applied by truly great lash technicians. And that requires you to find the right lash salon. Here are some simple tips you can use to locate a professional lash salon that can meet your needs.
Look at the Salon's Track Record
Like most people, you will probably want to see what others have said to say about any salon that you're thinking about using. If you have friends with extensions, ask them about their experience. Check out social media sites for the salons in your area, and read reviews. One caveat, though: while social media can be informative, one or two isolated reviews may not paint a full picture of the salon's true competence. Try to take stock of the broader consensus from the salon's customers. If there are a lot of positive reviews, and very few negative complaints, chances are that you've found a great salon.
Ask About Credentials
Are the lash technicians trained, licensed, and experienced with these applications? If there is one simple truth when it comes to lash extensions, it is this: training and experience matter. The best salons will have highly trained technicians who are accredited with a New York license. Those credentials help to distinguish them as true professionals, which means that your lashes will be in good hands.
Check Their Responsiveness
Will the lash technicians and other salon personnel work with you to provide the lashes you want? Some salons are less than responsive to their customers' desires, and won't always listen to the client's expressed wishes. The best technicians will offer you recommendations based on their experience and training, but will strive to give you the lash extensions and style that you select.
Evaluate the Salon Environment
The atmosphere and cleanliness of a salon says a lot about its quality. Is the salon clean, organized, and well-managed? A lash salon should be hygienic and orderly, to protect client health and ensure comfort and relaxation. If you see dirt, clutter, standing water, or other signs of dirtiness, you should probably look elsewhere.
At Ebenezer Eyelash, we pride ourselves on providing our clients with the best eyelash extensions in New York City. Our technicians are all highly-trained and experienced, and licensed by the State of New York – to ensure that you always receive the best application available anywhere in the area. We'll work with you to find the perfect lash look for your beauty needs, to ensure that you receive the perfectly gorgeous lash extensions that you deserve. If you're ready to experience the best lash salon in New York City, call today to schedule your next appointment.