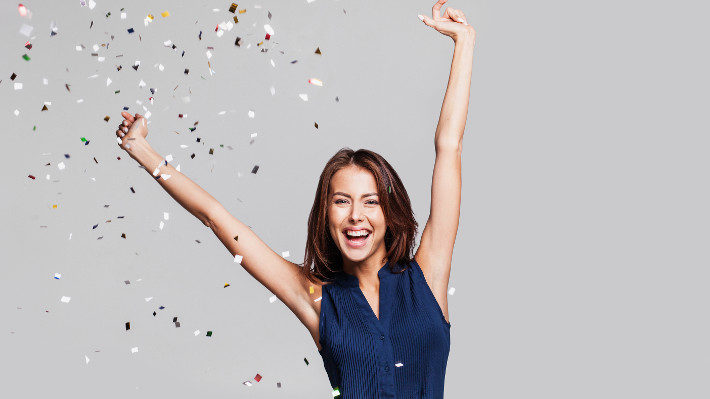 Start the New Year Right with Eyelash Extensions!
If you're like many women today, you probably dread the time-honored tradition of making a New Year's Resolution. We've all done it, of course, and we've all met with both success and failure at different times in our lives. Sadly, most of us make resolutions that require us to do something that we really don't want to do – like lose weight, exercise more, and so on. This year, why not break with that anxiety-ridden tradition and make a different kind of resolution? In 2018, start the new year on a happy note by resolving to give yourself the perfect lashes that only eyelash extensions can provide!
The Lush Lashes You Need
Are you tired of lifeless, uninspired lashes that do nothing for your overall appearance? If that's been your lot in life, then maybe it's time for a change. A great set of lash extensions can provide you with the volume you need to enjoy perfectly lush lashes all throughout 2018. Sure, you can continue to use mascara and other eye makeup to create the illusion of volume, but there's nothing like the real thing to really make those eyelashes stand out!
The Long Lashes You've Dreamed About
Short lashes can seem like a curse. And when it comes right down to it, there are few options for women who want to have those long lashes they see on every celebrity's face. False eyelashes? Yes, they can be a solution for an evening out on the town or an event – though they can just as easily turn into a comedy of errors if your glue doesn't do its job. Makeup to create the illusion of length? That's a special effect that even Hollywood makeup artists would rather not attempt. Lash extensions are the perfect solution!
With your lash extensions, your new year will start with a bang! You'll have movie star length and thickness, and can choose just the right amount of lash to meet your aesthetic goals. Can you think of a better way to instantly get longer, perfectly-curled lashes? Of course not!
The Glamorous Look You Deserve
You deserve to have a glamorous 2018, with lashes that look their best all throughout the year. Your eyelash extensions will provide that glamor you've always wanted, highlighting the fact that you really are the star of your own life story. And like any star, it's time you started looking the part! You can work with your lash technician to choose your individual level of glamor, from understated elegance to dramatically glamorous lashes that will make you the center of attention wherever you go!
At Ebenezer Eyelash, we're excited for the New Year, and determined to help you ring in 2018 with the perfect lashes you deserve. With the past year now behind us, now's the best time to get those gorgeous lashes of your dreams. Give us a call today to schedule your next appointment for the best eyelash extensions in New York City!