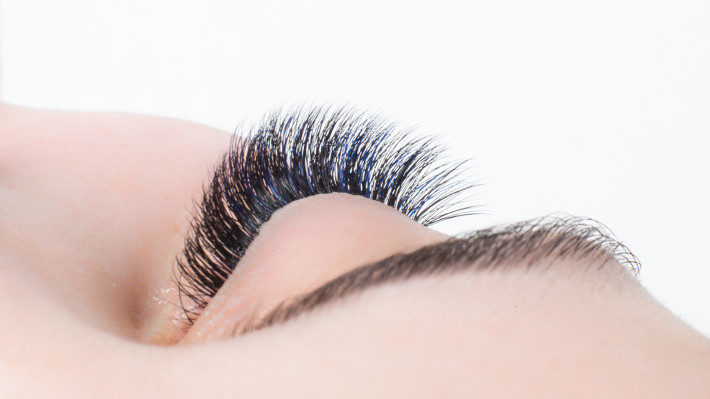 Taking Charge: What Your Lashes Say About You
Are you one of those women who spends very little time thinking about her eyelashes? If so, you're probably not alone. Life is hectic, and many women never stop to think about their lashes other than throwing on a little mascara now and then. But have you ever stopped to think about what your lashes are actually saying to everyone you encounter? Yes, your eyelashes have their own way of conveying information to the outside world. So, what do your lashes say about you?
All the World is Vanity
Unfortunately, we still live in a world where aesthetic appeal often matters more than other personal attributes. And when you're a woman with short, straight, limp lashes, the world tends to notice. In fact, others' perception of you can often be shaped by what they see when they look at your eyes and eyelashes. That's just one of those sad facts of life that none of us can escape.
When your lashes are short, lifeless, or sparse, they never really manage to convey your best attributes. They don't properly highlight your eyes, provide no measure of dramatic flair, and struggle to attract attention. Unfortunately, you could be the most beautiful woman in the world and still be overlooked if your lashes don't look the part too.
Yes, we live in a world dominated by vanity and aesthetics. And though you are beautiful both inside and out, much of the world won't recognize that beauty unless your eyes capture their attention. You deserve better than that!
Lash Extensions Send a Message Too
The good news is that there are ways to change that lash message. Eyelash extensions are a popular option for millions of women around the world, offering long, luscious, perfectly-curled lashes that can instantly transform the way you look and feel about yourself. At the same time, they help you send a very different kind of message to everyone who sees you:
I'm beautiful and I know it.
I'm confident, and ready for any challenge the world dares throw my way.
I deserve respect and admiration.
I take the time to pay attention to even the small details.
I'm worth it!
With a gorgeous set of perfectly-shaped eyelashes, your eyes will be properly showcased for all the world to see. Your natural beauty will shine through, and you'll have the confidence you need to overcome any obstacle, achieve any goal, and make your dreams come true. Most of all, you'll love the way your eyes look, as you enjoy that dramatic eyelash flair that every woman deserves to experience.
At Ebenezer Eyelash, our experienced and licensed technicians have the expertise you need to get the lash extensions you deserve. We'll work with you to choose the perfect extensions for your lash needs, and provide you with the area's best lash extension application to ensure that you get the most from your new look. Contact us today to schedule your appointment to receive the best eyelash extensions in New York City.