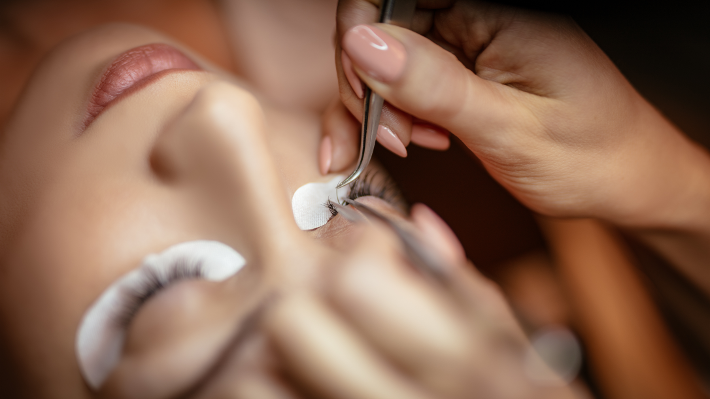 5 Things You Must Do Before Your First Eyelash Appointment
So, you've had eyelash extensions on your mind for some time now, and feel like you're finally ready to see what all the excitement is about? If so, then you're about to join the millions of other women who have finally found those perfect lashes they've always dreamed of enjoying! Before you settle into that first lash extension appointment, however, it's important to have a plan. To help you navigate that first extension experience, here are 5 things you should do before your appointment.
Do Your Homework
The most important thing to do is to research your options. Eyelash Extensions should only be applied by qualified professionals with the right level of training and licensing. That's the best way to ensure that your natural lashes are protected during the process, and will provide better aesthetic results. Find the right salon, the right technicians, and the right extensions for your needs.
Clear Your Schedule
It's also important to make sure that you have time set aside for your appointment. Since an extension application can take an hour or more, you should schedule your appointment away from your busier days. Leave yourself time before the appointment and afterwards, so that you don't feel rushed or harried in any way.
Prepare for Aftercare
The application is just the beginning of your lash extension experience. You will also need to be prepared for that first 24-hour period after the appointment, to ensure that you follow the right aftercare routine. Shower before your appointment so that you don't feel pressed to do it later that day. Remember, you shouldn't get your extensions wet for the first day after the application. That means no showers, no swimming, and no time at the gym.
Have a Plan for Maintaining Them
You should also do a little homework to read up on maintenance. If you don't regularly cleanse your natural lashes now, you will want to be prepared to get into that habit. You will also need to break any bad habits that you may currently have – like pulling on your lashes or touching them repeatedly throughout the day. With the right maintenance effort, your extensions should last as long as your natural lashes.
Relax and Have Confidence
Finally, relax. If you've done your research and prepared yourself properly, then your lash extension experience should be a time of tranquility and rejuvenation. In fact, it's not uncommon for extension wearers to drift off to sleep while their extensions are being applied. Just relax and leave the application to the professionals!
At Ebenezer Eyelash, our licensed and highly-trained technicians have the experience you need to ensure that your lash extensions are everything you hope they'll be. Our team will help you find the perfect extensions for your aesthetic needs, and provide the quality application you deserve. So, if you're ready to finally discover the benefits you can enjoy with the best eyelash extensions in New York City, call to make your appointment today.