The Best Eyelash Extensions in NYC Ensure You Always Look Your Best!
The Ebenezer Eyelash commitment guarantees that you always have the perfect lash extensions you deserve.
Three Ebenezer Eyelash Salons Conveniently Located in Midtown NYC
We have three locations in Midtown, and each provides a clean, safe, and inviting environment for our clients.

We know that eyelash applications should be stress-free, so we've worked hard to create an environment at each of our salons that encourages customers to relax and unwind from the cares of the day. To that end, our focus is on maintaining that calm and peaceful ambiance that every client needs to feel right at home.
Express Yourself with High-Quality Lash Extensions in NYC
Let Ebenezer Eyelash enhance your self-expression with the best eyelash extensions in New York City.
Your Connection to the Best Eyelash Extension Services in Midtown Manhattan
At Ebenezer Eyelash, we understand just how important your eyelashes are to your sense of self-confidence and aesthetic beauty. We've built our business from the ground up on the fundamental belief that every woman deserves to look and feel her best at all times. That's why we're proud to have our three locations in midtown Manhattan, serving the eyelash extension needs of women throughout New York City. When you want the best eyelash extensions in New York City, you know you need to rely on the professionals who have been committed to providing the most cutting edge extension applications found anywhere in the world since 2002.
Unique Application Technique Provides the Best Eyelash Extension Results
Our cutting edge applications are designed to ensure that each lash is an individual masterpiece that contributes to the whole aesthetic of your completed eyelash extension theme. We use safe and reliable adhesives to bond each extension to your natural lash, one by one by one. That process helps to ensure that your eyelash extensions are not clumped together, and can eliminate the potential for discomfort or failed applications. The application process has served us and our clients for many years now.
Our Eyelash Extension Professionals
Our staff are among the true leaders in the world of eyelash extensions. Each is awell-trained, certified, and New York-licensed cosmetologist or esthetician. What does that mean for you? Well, it means that your eyelashes are in good hands every time you step foot into our salons. Our commitment to your beauty and wellbeing are second to none!
The Ebenezer Eyelash Commitment
Speaking of that commitment, you might wonder what it entails. At Ebenezer Eyelash, we understand that nature provides each of us with advantages and disadvantages, and none of us are ever born perfect. That's true with eyelashes too. Some women struggle to grow them, while others simply find that theirs are not quite what they'd like them to be. We're committed to helping every woman who steps through our doors find her own unique personal beauty. We offer you our best each and every day, to help you be your best in everything you do.
Latest Blog Posts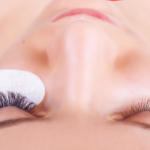 March 20, 2017
Comments (0)
When discussing the relative merits of lash extensions versus falsies, it's easy to get lost in the intricacies of the...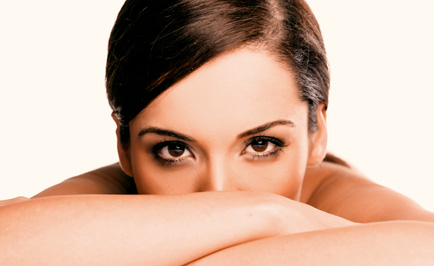 Email Special Offers
Never miss another Special Offer with our Coupon Updates!
What Our Clients Say
Overall Rating /
50

Total Testimonials
Ebenezer Eyelash - Korea Town
Meg B

- March 23, 2017
Very good experience. Calming and not too loud. The foot massage was a perfect add on to help relax during the service. Sage did an amazing job. Will definitely be back!
Siobhan L

- March 19, 2017
Very good! Very professional and relaxing experience
Denike M

- March 15, 2017
Great experience, kind staff. Just wish I could have my lashes fuller! Looking to my appointment next week!
Melissa E

- March 13, 2017
Very nice place. Great prices too!
Joanna W

- March 12, 2017
This was my first time doing eyelash extensions and it was wonderful! The environment is very relaxing and I felt right at home. I'm also thrilled with how my eyelashes look and I keep getting compliments!
Powered by GetFiveStars
Leave Us a Review
We've found that customer reviews are very helpful in keeping our business thriving. We would truly appreciate a review from you!
Visit your preferred site to leave a review or comment: