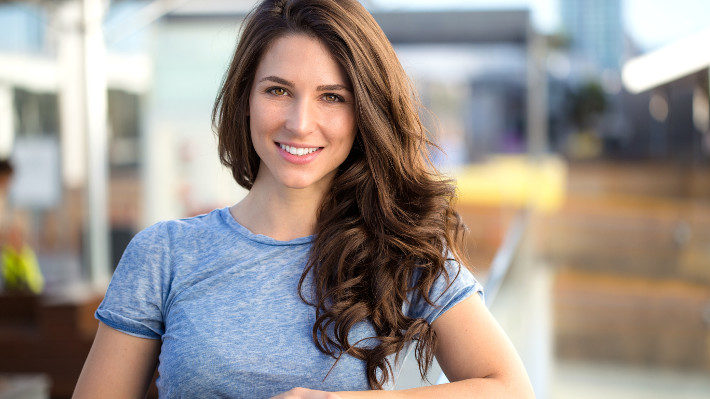 Lash Extensions: Your Go-Anywhere Companion!
There are a whole host of reasons to choose lash extensions. In fact, you've probably heard many of the most persuasive arguments repeated time and again by beauty experts and lash advocates. Most of those reasons tend to focus on their aesthetic benefits, however, while ignoring some of the more important lifestyle advantages that they offer. We think that's a mistake, since the real benefit of any beauty enhancement is found in the way it enhances your life. For example, did you know that eyelash extensions are the perfect go-anywhere companion? Here are just a few environments and life circumstances in which lash extensions can improve your quality of life.
In the Bedroom
Is your nighttime ritual a pain? Removing makeup can get to be a real hassle, and takes precious time that many of us would rather devote to other pursuits. With lash extensions, you won't have to worry about mascara, excessive eyeliner, or other eye-enhancement products. In fact, chances are that your entire makeup ritual will be considerably abbreviated once you have lash extensions. Even better, you'll wake up every morning with those same gorgeous lashes that you had when you went to sleep!
At Work
No matter what kind of conditions you face at work, lash extensions will be up for the challenge. If it's warm in the office, you won't have to worry about mascara streaks. Need to meet with an important client? That won't be a problem either. You can simply meet at a moment's notice, without the usual touchup to your makeup that you might otherwise need.
At Play
You work hard and you probably play hard too. You need something that can keep up with you in your adventures. Eyelash extensions are ready for that challenge as well. Whether you're going for a hike, playing a game of volleyball, or simply out doing a little shopping, these extensions will keep pace with your busy lifestyle.
On the Beach
Tired of going to the beach without any mascara, just to avoid those inevitable streaks? Lash extensions have you covered! You can lay out, play, and frolic in the water to your heart's content, without worrying about any runny makeup. It's the best way to ensure that your beach adventures are all that they're supposed to be!
Anywhere, Anytime!
Lash extensions are so versatile that they can keep up with you virtually anywhere you go. They're perfect for the gym. They're even ideal for weddings or emotional movies – helping you to avoid those mascara streaks that can appear when you're so moved by events that you just can't stop the tears. Look and feel your best every moment of each day.
At Ebenezer Eyelash, we think that every woman deserves this kind of lash freedom. That's why our experienced, licensed technicians are always on hand to give you that perfect lash experience you need to ensure that your lashes fit your lifestyle. Give us a call today to discover how the best eyelash extensions in New York City can be your anywhere companion.