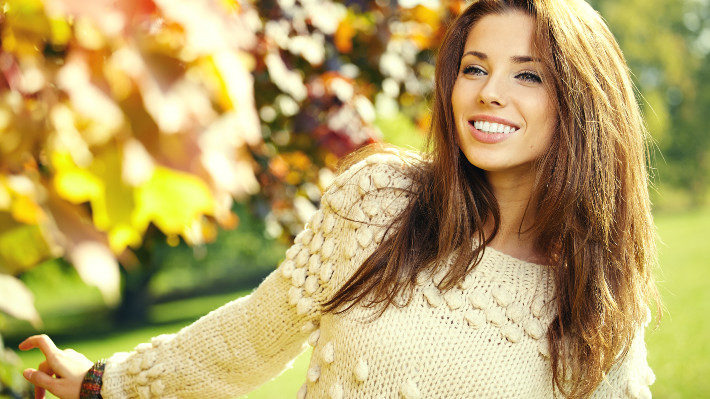 Simplify Thanksgiving with Eyelash Extensions
Thanksgiving is a uniquely American holiday that provides a perfect opportunity for loved ones to gather and give thanks for all their many blessings. It's one of those special family occasions that always seems to create new memories that linger on long after the holiday season has ended. It can also be a time of great stress – especially when you're the one responsible for hosting the dinner. If you have host duties this year and are worried about how you'll manage to get everything done – and still look your best – eyelash extensions can help!
How many of us have risen very early in the morning on Thanksgiving, just to ensure that we have enough time to get that turkey properly prepared? And that's just the beginning of the day's preparations, of course. There are rolls to make, potatoes to peel, cook, and mash. Pies, side dishes, and decorations add to the business. Is it any wonder that most hostesses are showing visible signs of wear by the time everyone gathers at the table to break bread?
When you have a professionally-applied set of eyelash extensions, you can eliminate much of that concern. Your extensions will ensure that you look fresh and bright-eyed all day long – no matter how early you rose, or how tired you truly feel. Your eyes will be accentuated in just the right way, letting your inner beauty and enthusiasm shine through.
You can also save time in the morning by eliminating that time-consuming makeup routine. The truth is that there are more than enough pressing demands on Thanksgiving. The last thing you need is to spend an hour in front of a mirror putting on makeup. The result? Your eyes will be bright, engaging, and ready for family photos!
Those extensions spare you the trouble of putting on mascara, but they also protect you from a common holiday disaster: streaky eye makeup. Family gatherings are times of great emotion, and tears of joy or laughter are a common sight. Unfortunately, those tears often leave behind streaks that require mascara touchups lest they ruin the day. With extensions, those streaks will be a distant memory.
Most important, of course, is the fact that lash extensions will make you feel good. We all need self-confidence, and there are few better ways to get it than to enhance our beauty regimen. Lash extensions will give you the lush, beautiful eyelashes you need to enjoy the confidence you deserve. It doesn't hurt that others will notice too!
At Ebenezer Eyelash, we know how important it is for every woman to always look and feel her best. We are committed to doing our part to make that happen, by providing each client with high-quality lash applications from highly-trained, fully-licensed, and experienced lash technicians. Make this holiday season the best it can be by contacting us today for the best eyelash extensions in New York City. It's the best way to ensure that you have a happy – and beautiful Thanksgiving!