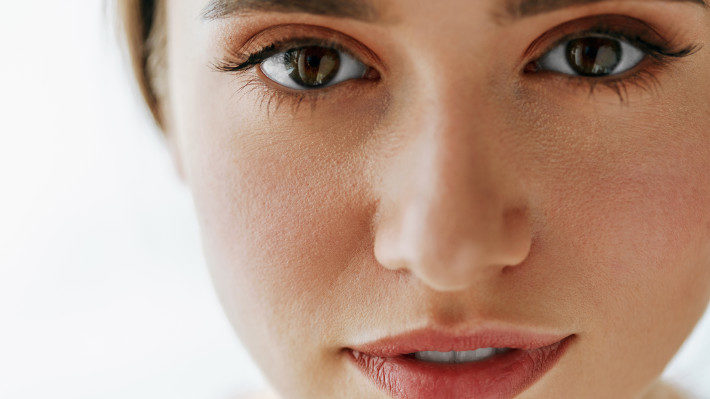 The Bold and the Beautiful: Add Perfect Lashes to Those Perfect Eyebrows
Celebrity-watchers have probably noticed that the bold look is in these days. Powerful, bold eyebrows are a hot fashion trend, and many women have abandoned the pencil-thin brow lines that once dominated the fashion scene. Still, it's not enough to just focus on your brows. If you're going to make a bold statement with strong eyebrows, you need to consider your eyelashes as well. Yes, eyelash extensions can be the perfect complement to your bold and beautiful eyebrows!
How Do Lash Extensions Complement Bold Brows?
If you're wondering how lash extensions can be such a great complement to the bold brow look, just consider the facts. Many women go to great lengths to spruce up their brows and lashes. They tint their brows to get that striking look that they see on the faces of their favorite celebrities. They shape them to get the perfect bold look that they need to properly frame their eyes. And then they need to decide how to ensure that their lashes are just as striking.
As it turns out, those options are generally limited. For example, they can opt to tint their lashes to darken them and capture some of that same bold essence that they enjoy with their eyebrows. They can also curl them, to give them that striking lift that every woman wants to see when she looks at herself in the mirror. The problem is that these solutions are temporary, and rarely produce the same level of boldness that perfectly managed brows manage to achieve.
Extensions are the one solution that can accomplish every one of those needs at once. Your extensions can add everything that you need to ensure that your eyelashes are every bit as powerful as your bold and beautiful brows. They provide you with:
Greater length that will capture everyone's attention
Perfectly curled lashes that will help you to finally put that lash curler to rest forever
Lush volume that most women can never achieve with their natural lashes
A Dramatic Look
With your bold brows and stunning eyelash extensions, you'll enjoy a dramatically powerful presence and the confidence that comes from knowing that you look your best. Lash extensions are not just bold, however. They're flirty, seductive, and designed to keep pace with your busy life. And when they're perfectly applied by professionals with years of experience and a relentless dedication to perfect lashes, they'll typically last for the life of your natural lash.
At Ebenezer Eyelash, we know how important it is for you to always look your best. We also know that keeping up with changing styles and trends can sometimes seem like it's more trouble than it's worth. The good news is that you can achieve that popular bold brow and lash look without spending hours fussing over your grooming needs. Give us a call today if you're ready to see how the best eyelash extensions in New York City can help you achieve that bold and beautiful look you crave.