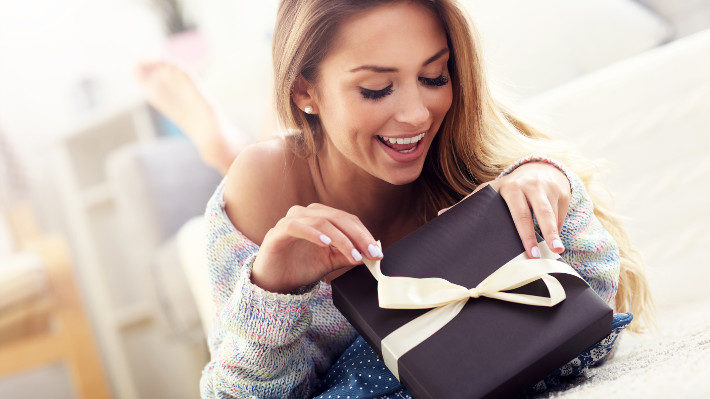 Make Your Valentine's Day Complete with Perfect Lashes
With Valentine's Day looming on the horizon, it's not too early to start your planning for a memorable day. Whether you're a guy looking for the perfect gift for your wife or girlfriend, or a woman who wants to dazzle her loved one on that special day, we have the perfect solution. Make eyelash extensions a part of your Valentine's Day plans this year and make the holiday complete with perfect lashes!
For guys, eyelash extensions can be a great gift for that special woman in your life. Has your wife or girlfriend been talking about getting eyelash extensions? Has she been examining the pros and cons, trying to achieve the same look with makeup and falsies, or talking about lash extensions with increasing regularity? Or did she used to wear extensions and stop due to some change in life circumstances? Well, you can ensure that she gets the perfect lashes she deserves by gifting her an eyelash extension application for Valentine's Day.
Just imagine how thrilled she will be to receive a paid lash extension appointment for the lashes of her dreams! And more than that, her appointment offers a getaway from the hassles of the day – an opportunity to head to the lash salon and relax for an hour while trusted professional lash technicians apply her new extensions. One thing is for sure; she will be thrilled with your gift! Of course, if you really want to be a hero, make sure she gets her gift before Valentine's Day, so that she can sport her new lashes when the holiday rolls around.
And ladies – don't think that you need to wait for the guys to consider this great option. There's absolutely nothing that says that you can't treat yourself to a new set of extensions before Valentine's Day. Just make an appointment, come in and get your lash application, and then head out on Valentine's Day secure in the knowledge that your lashes look their dazzling best!
Face it: there are few gifts that can match a new set of eyelash extensions, and there are few better ways for a woman to give herself the gift of beauty. A perfectly-applied set of extensions offers:
Perfectly long and lush lashes
Real volume that mascara simply cannot match
Greater confidence
A beauty enhancement guaranteed to turn heads and capture attention
Freedom from mascara and other types of eye makeup
Wear-and-go lashes that save you time
At Ebenezer Eyelash, we think that women deserve to look and feel their best each and every day. That's why we offer the best eyelash extensions in New York City, applied by professionally-trained and licensed technicians whose experience and expertise are second to none. So, whether you're a guy in need of a great gift idea or a woman who wants to ensure that she looks her best for Valentine's Day, consider the gift of perfect lashes. Give us a call to learn more, and schedule a lash extension appointment today.