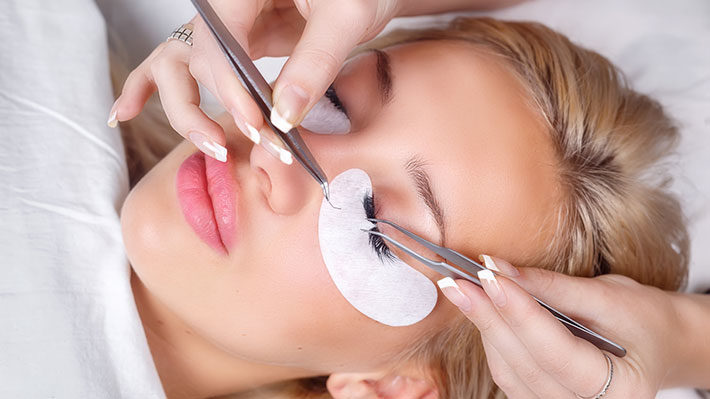 The Top Seven Reasons to Try Lash Extensions
Eyelash extensions are one of the hottest beauty crazes to hit the scene in decades. Everywhere across the country, women are lining up to try out these wondrous eyelash makeovers, and finally enjoying the long, luscious, perfectly-curled lashes they've always dreamed of having. Like any other trend, though, it sometimes takes a while to convince some people to give them a try. If you've yet to experience the joys of eyelash extensions, here are the top seven reasons you should try them today.
The application is quick, it's painless, and it works! Your extensions will generally take about an hour or less to apply, and the experience is so relaxing that we may have to wake you up when the process is complete.
Lashes are safe to apply, and easy to wear. Each lash is individually glued to your natural eyelashes, one by one. The adhesive that we use is safe and durable, and our process is designed to ensure that you don't end up with clumped lashes or other unsightly botches.
You can cut down on your makeup. Many women find that their lash extensions are so dramatic that they're able to reduce the amount of makeup that they use elsewhere on their face. You'll be amazed to see the impact that a perfect set of eyelashes can have on your overall appearance!
You can start skipping the mascara. If you're one of those women who spends an inordinate amount of time every morning fretting over your mascara, these extensions can remedy that situation. Since extensions eliminate the need for mascara, you can even set your alarm a little later in the morning and catch a few extra minutes of well-deserved sleep.
If you've ever had lash curling or tinting done, then you already know how great your lashes can look when they're detailed for perfection. Well, your eyelash extensions will help you to avoid those treatments, as they're designed to give you just the curl and color you need to enhance your personal beauty.
Your new lash extensions will have you feeling and looking fresh throughout each day. No more of that droopy-eyed sleepy appearance that we've all experienced. Your eyes will look vibrant and alive, from morning to night.
You deserve to pamper yourself. Look, you work hard and you play hard. And chances are that your life is so busy that there's always a lot more of the former than the latter! Isn't it about time you did something just for you?
At Ebenezer Eyelashes, our experienced lash technicians are committed to ensuring that each client walks out of the salon with a perfect lash extension application that enhances their beauty. Our extensions are the safest and most attractive applications available anywhere in the area, and our unique application process ensures that your eyelashes will always look their best. To find out how the best eyelash extensions in New York City can maximize your appearance, contact us today.