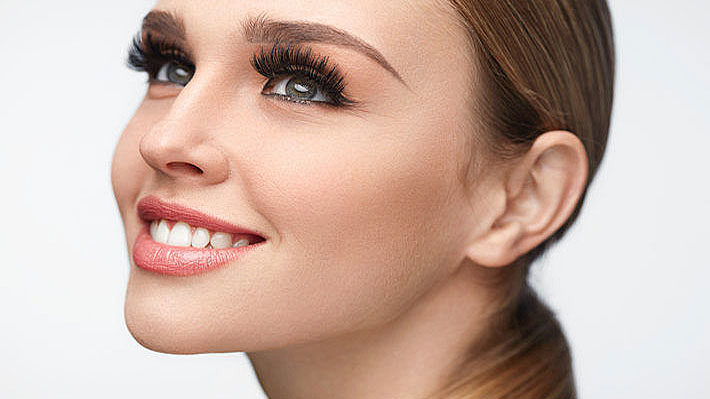 Lash Extensions and the Fountain of Youth
You probably think you've heard all the many reasons why you should consider getting an eyelash extension application. Yes, they'll make your lashes longer, fuller, and more attractive than ever before. They'll absolutely help you to change your straight, sparse lashes into something ultra-glamorous and eye-catching. And make no mistake about it: you will look like a state. However, has anyone ever suggested to you that lash extensions could make you look younger? Is it possible that this popular beauty technique could be your own personal Fountain of Youth?
What Makes You Look Young?
Youth is an odd thing. Most of us obsess over skin tone, wrinkles, and other telltale signs of aging, without ever considering whether those are the things that make us look older than we might be. Much of that obsession focuses on the skin around the eyes, where fine lines and wrinkles often accumulate over time. All those little lines can leave us feeling old, but do they really make us look old too?
Well, yes and no. We do know that the aging process impacts not just facial skin, but the hair that frames our eyes too. The eyebrows often fade. Eyelashes can become thinner and even straighter as we age. Added together, all those little changes can impact our ability to project a youthful and vibrant image to the world around us. The appearance of our face is central to that image.
The remarkable thing, though, is that skin tone and wrinkles are but one part of the equation when it comes to how others perceive us. As it turns out, the eyes themselves are the real secret to looking young. And if you don't believe that, just ask yourself this: why is there an entire section of the cosmetic industry devoted to helping women use makeup to make their eyes look younger? The answer's simple: when your eyes are properly showcased, they present the bright, energetic appearance that you need to present that youthful look to the world.
How Lash Extensions Make You Look Younger
The fact is that a thick, perfectly applied set of lashes is the best way to frame those gorgeous eyes and draw attention to them. And since your eyes are truly the windows to the soul, they reflect that inner youth and vitality that you want the world to see every time you step out your front door. The results can be nothing short of transformative, as your new eyelash extensions roll back the years in ways that invasive cosmetic surgery never can.
At Ebenezer Eyelash, we understand why so many explorers spent centuries in search of the fabled Fountain of Youth. After all, who doesn't want to look and feel twenty or thirty years younger? Fortunately, you don't need to pack a suitcase and go off in pursuit of myths, since you can recapture that youthful appearance with your own set of the best eyelash extensions in New York City. Contact us today to schedule your next appointment!