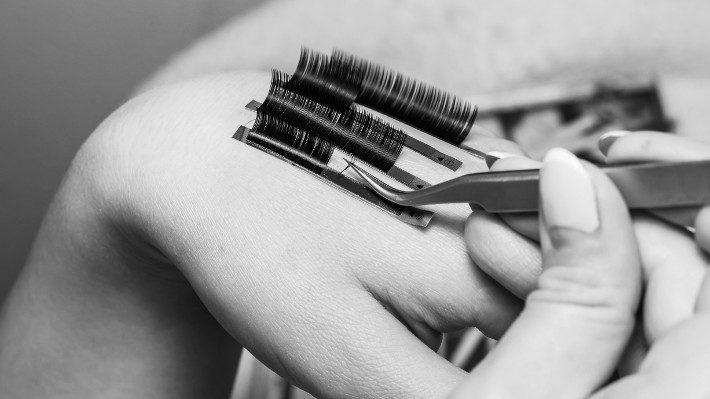 Three Stunning Lash Extension Styles You Can't Resist
You know those lash extensions that you see so many women getting these days? If you've been paying attention, you probably noticed that there is a great deal of diversity in lash style. They're not just a one-size-fits-all beauty enhancement, after all, and each woman needs to decide for herself which "look" is right for her. The fact is that there are many different looks from which you can choose. If you've been thinking about trying eyelash extensions for yourself, here are three stunning lash extensions styles that you should seriously consider.
The Star
Whether you call it the "celebrity" look, the "glam" option, or some other name, one thing is for certain: you'll look like a star when you go for this look. It's a bold choice, with striking lashes designed to perfectly frame your gorgeous eyes. This is a look that's favored by many celebrities, and it adds a touch of daring-do to any woman's appearance. One caveat, though; there are a lot of lashes involved in putting this look together. Consequently, it's not typically suitable for women with thinning lashes.
Flirtatious
The flirty look is something that many women try to achieve with their natural lashes. It's all about adding more thickness and length to the lashes. Some women are very adept at creating the illusion of thicker lashes, with creative application of mascara. However, lash extensions can provide that look without the hassle of putting on makeup and removing it every night. This option works great for women with almost any type of natural lash. Whether your natural eyelashes are thick or thin, the flirtatious look could be right for you.
The Signature
If you want something with even more volume than that flirtatious look, the signature option might be right up your alley. In fact, if you tend to rely on a heavy application of mascara to create the appearance of volume, chances are that the signature look could save you that time and trouble. It's a great everyday lash extension choice that is suitable for work, play, and everything in-between. It offers long, thick lashes, maximum definition for your eyelash line, and a more natural appearance that you'll feel comfortable wearing year-round.
There are a host of other options as well, so be sure to talk to your lash technician if you have a specific look in mind. The best technicians can work with you to customize your lash look to fit your unique personality and lifestyle needs. Of course, the best technicians are always found at Ebenezer Eyelash. Our lash experts are professionally-trained, and licensed by the state of New York. More importantly, they have the experience you need to ensure that your lash extensions always meet your expectations.
If eyelash extensions are in your future, our team can help you get the perfect application you need. To find out how the best eyelash services in New York City can provide you with the perfect lash extension style, contact us and schedule an appointment today.