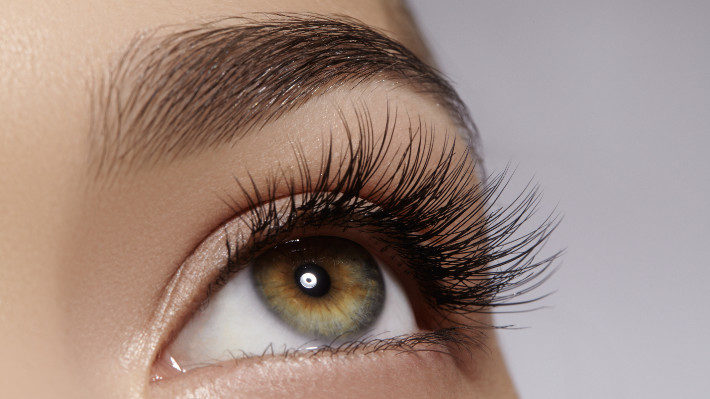 The Look and Feel of Lash Extensions
Lash extensions have been receiving an increasing amount of attention in recent years. In fact, it's difficult to keep track of all the news reports and articles that discuss these beauty enhancements. Many observers have probably noticed, however, that much of the attention focuses on things like cost, safety, and other societal concerns. All too often, the most important concerns are ignored in the rush to sensationalize the topic. For many newcomers to the world of lash extensions, two questions stand out above all the rest: how do they look and feel?
For most women, eyelash extensions offer one clear outcome: fuller lashes! Unlike mascara, which is designed to create the illusion of volume, a full set of lash extensions can add real thickness and volume to your eyelashes. That volume is real, and lasts for the life cycle of your natural lashes. Naturally, the exact amount of volume created by your application will depend upon the health of your lashes and other factors, but the results are almost certain to be dramatically different than your natural look.
Naturally, lash extensions will add length to your lashes. That's to be expected, given the name. Again, though, that length will vary. Your lash technician will consult with you to determine your best options, based on lash strength. If your lashes are weaker, they may not be able to support the longest options, due to weight considerations. The extensions will still provide added length – just slightly less than you might have hoped.
For many women, this combination of length and volume can provide a more youthful appearance as well. Overall youthfulness often depends so much upon the eyes that improvements in that area can seemingly strip away the years. Many women who once considered cosmetic work to ease fine lines discover that such measures are no longer necessary once they have eyelash extensions.
And then there's the way that lash extensions make you feel. From a comfort standpoint, most women all but forget that their extensions are even there. Sure, they may feel a little different when you first start wearing them, but they often become virtually unnoticeable after you've worn them for any length of time. In other words, they feel real and very natural.
Of course, they also make you feel different than you may have ever felt before. Women who routinely wear lash extensions often report increased confidence in their appearance – and that can translate into positive benefits in nearly every area of life. And with regular refills, that self-confidence can last for as long as you desire!
At Ebenezer Eyelash, we believe that every woman deserves to always look and feel her best. Your eyes are an important part of that equation, which is why we remain committed to providing the best eyelash extensions in New York City. If you're ready to experience these benefits, and are looking for the most experienced, licensed lash technicians in the area, contact us to schedule an appointment today.