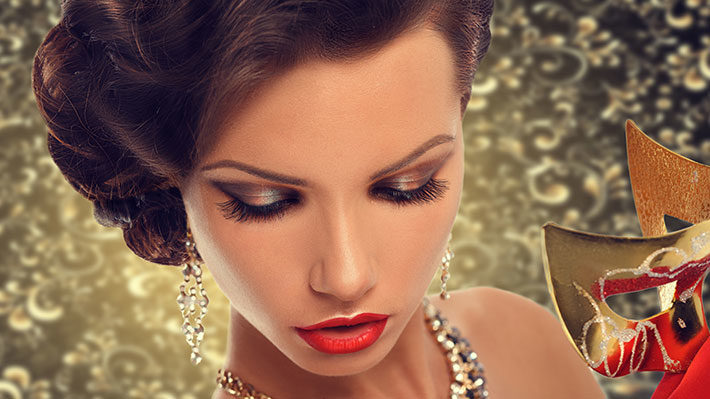 Greet the New Year with New Lashes
Like many Americans, you're probably excited at the prospect of the New Year and already hopeful that it will bring many positive changes in your life. For many women, the arrival of 2017 brings with it dreams that encompass a broad range of goals. If one of those goals involve bolstering your beauty routine, then eyelash extensions can be a great place to start. New lashes can be the perfect way to motivate you to achieve many of your other main objectives in the coming year!
Enjoy Greater Confidence
Bold lashes are the "in" thing, and we all feel more confident when we know that we look our best. Beauty begins with the eyes, which is why things like mascara play such a critical role in our daily beauty rituals. Well, there's no better way to accentuate that beauty than with powerful and easy-to-manage lash extensions. Enjoy the enhanced confidence that perfect lashes can provide!
Focus on the Natural
Chances are that you wouldn't mind reducing the impact that makeup can have on your skin, so why not start by setting aside that mascara? Many women discover that their lash extensions help them to scale back on mascara and other eye makeup, since their bold new lashes do such a great job showcasing their eyes. Yes, your extensions can be the gateway that leads you back to that more natural look that you enjoyed in your youth – and that can have a tremendous impact on the health of your skin.
Be More Punctual
Okay, let's be honest; getting eyelash extensions isn't really going to make you be on time for work, social engagements, or family gatherings. But they can help you reduce the time spent on your makeup ritual, and that should theoretically give you more time to get to your destination before you're late. If you're anything like the rest of us, though, you'll probably use that time to catch a few more minutes of sleep. Go ahead; we promise not to judge!
Be the Star of Your Own Story!
So many people talk about being the stars of their own lives, but how many people truly follow through on those statements? The fact is that you deserve to look and feel your best at all times, and eyelash extensions are an ideal way to make that happen. With new extensions, you'll be more confident making eye contact with others, always ready to spring into action at the drop of a hat, and prepared to meet the challenges of the day. You'll not only look and feel like a star; you'll be a star too!
At Ebenezer Eyelash, we're excited at the thought of all that 2017 might mean for you and all our clients. No matter what resolutions you've made for this coming year, keeping them will be easier when you have the best eyelash extensions in New York City powering your beauty routine. To find out how new lash extensions can help you greet the new year, contact us today.